Open:
Sunday – Wednesday, 1pm – 6pm
Thirsty Thursday – 1pm – 7pm
Friday & Saturday, 1pm – 8pm
FREE BOARD GAMES, GIANT JENGA, BACKGAMMON, HARD TIP DARTS & POOL 
Swag and merchandise is only available to purchase in the tasting room.
For Tasting Room information, how to book a party, and tour planning please contact us at:
610 Bank Street, Wallace, Idaho. 83873


On Tap – Tasting Room
* Idaho Select Lager
* Compressor SMaSH Amber Lager (Silver medal winner: 2017 NABA Competition)
* RedLight Irish Red Ale (Bronze medal winner at 2012 and 2016 NABA Competition)
* 1910 Black Lager (Gold medal winner: 2017 Best of Craft Beer, 2017 and 2015 NABA
* 6:60 India Pale Lager
* Vindicator IPA
* Jackleg Oatmeal Stout
* Wallace Strong (Bronze medal winner: 2015 NABA Contest)
* Oak Aged Vito
---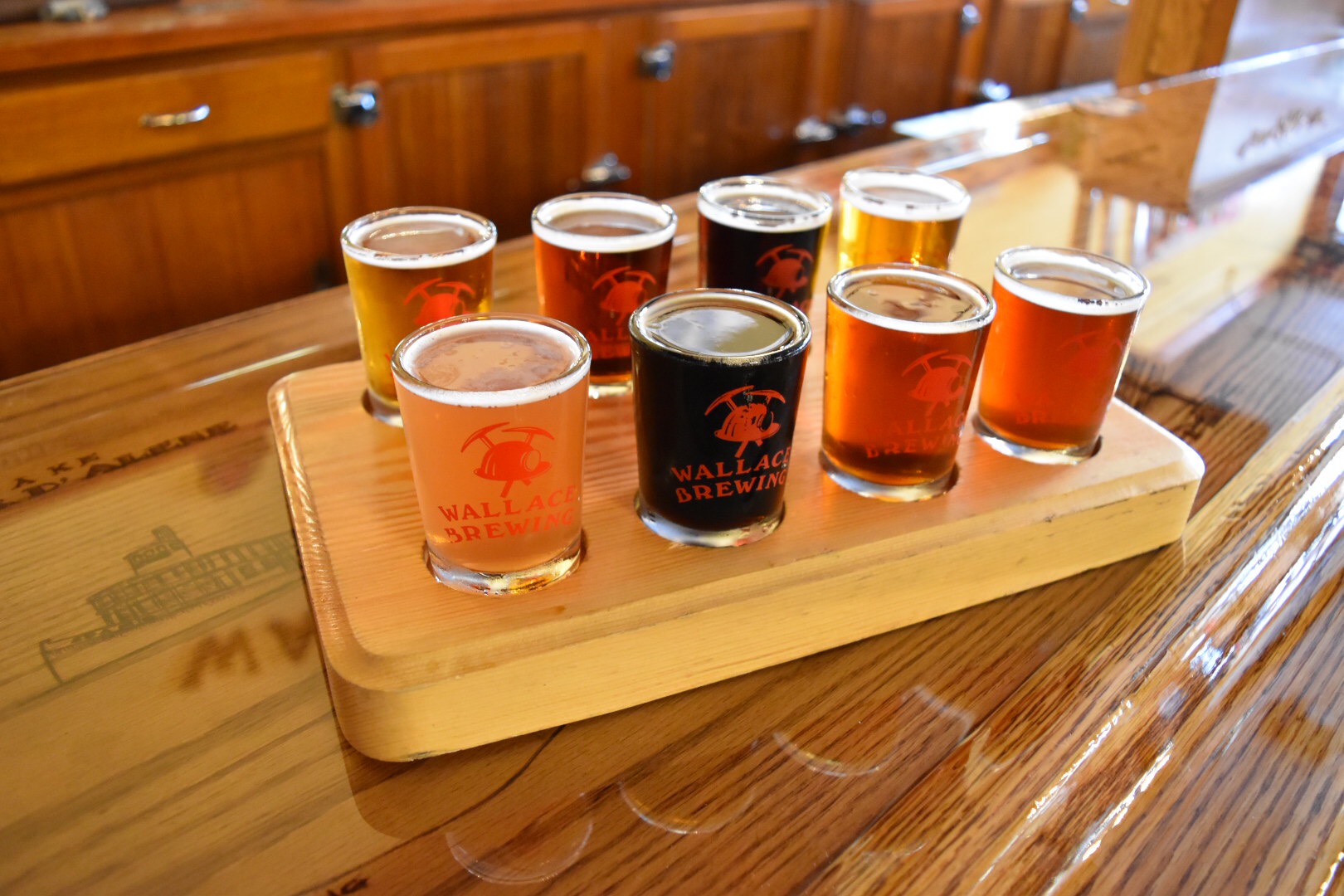 Join our mailing list for exclusive deals and offers!